Calvary is a big place! Use the map below to help find your way around. Don't hesitate to stop by the Connection Point or the Welcome Center on Sunday mornings; there are plenty of friendly volunteers to help you find your way around.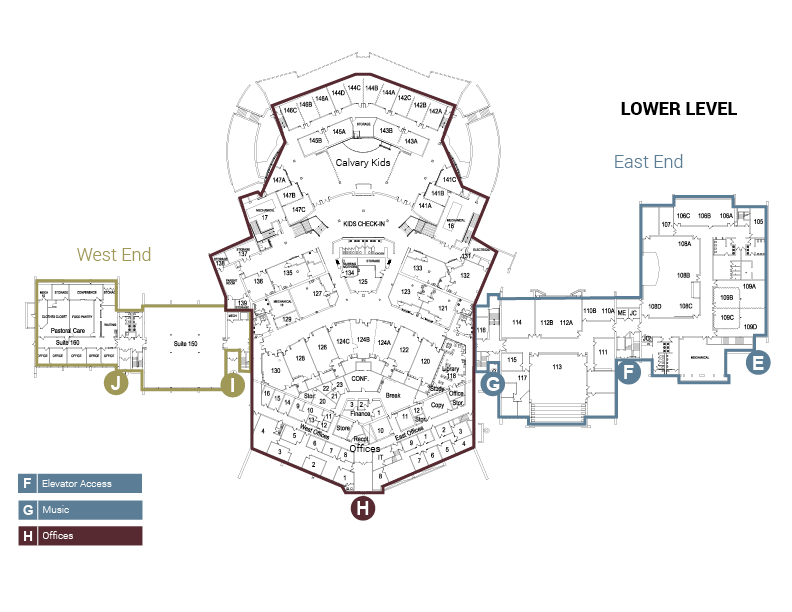 Take Note
On Sunday mornings, parking attendants are available to direct you to an open parking spot.
All three entrances are open on Sunday mornings. The back entrance from Leffingwell is only open on Sunday mornings and Wednesday nights.
SaveSave