Welcome to Calvary's Children's Ministry! In Calvary Kids, our mission is "guiding children to trust and follow Christ…for the rest of their lives!" We strive to provide a safe, nurturing place for your children, birth through fourth grade, while you worship in the sanctuary, and explore small groups.
For detailed information about our ministry opportunities, policies and procedures, check out the Parent Guide below.
Check-In at Calvary Kids
We also care about you, mom and dad! We want to provide you with some quiet time to connect with God. That's why we offer such features as a paging system and a secure check-in and check-out procedure so you can enjoy the service without worry.
If you are new and visiting, use Entrance A or B and take the grand staircase down to the check-in area.
Calvary Kids Programs
We offer three primary areas of programming: SS Adventure on Sunday mornings, Kids-N-Action on Wednesday nights, and LUMIN8 Children's Choir. Visit the pages below for more details!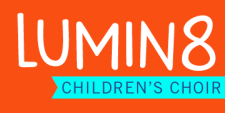 Parent Guide
For more details about our programs, policies and procedures, take a look at our Parent Guide below or pick up a copy at any of our check-in desks.